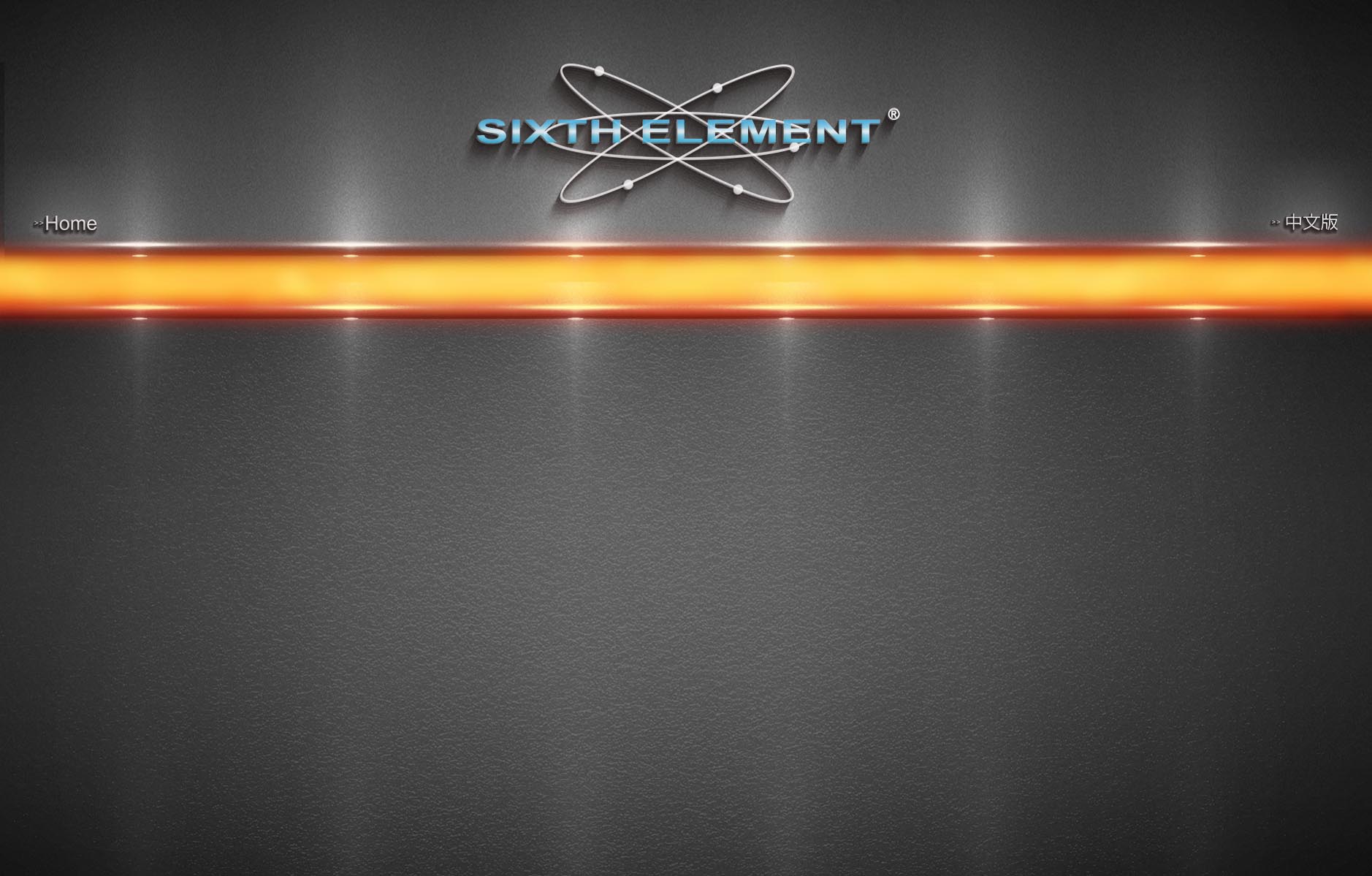 Natural plant components extracted for a more stable quality; the soap base-free
amino acid cleansing and skincare product features an even finer foam with better
nourishment, which helps maintain the sebum on the surface cuticle, reducing the
loss of moisture and avoiding external environmental irritations.
★ Natural Extracts ★ Plant Components ★ Soap Base-Free ★ Amino Acid Skin care
Sixth Element Happy Soap

Features

◎ Eco-friendly to show love for the Earth without pollution; excellent foaming ability with smoothness; no colorings added; easy to rinse-off without residue and may decompose naturally.
◎ Pure natural plant extracts, no chemical additives such as fragrances.
◎ Loves life and does not conduct tests on animals.
◎ HAPPY SOAP, the soap that allows you to wash-up from head-to-toe.

Sixth Element Happy Soap
in stock

Product Information

• Soap Base-Free

• Natural Raw Materials - Pure natural; cleanses, moisturizes and nourishes the skin without chemical additives, offering the most natural heart- moving sensations to you. (May be used for infants during baths)

• Preservative-Free - New Acidic Skincare Concept. People nowadays lead a tense and busy life, where they do not have too much time to carry out complicated skincare procedures; therefore, an effective, simple and convenient cosmetic skincare approach is the most suitable for modern people.

• Fragrance-Free - The natural acidic protective membrane for the skin

• Coloring-Free - Healthy skin pH value. The average physiological pH value for a healthy skin is pH4.5~5.9.

• Acidic environment for the skin - Through the studies of dermatology, biochemistry and molecular biology during the recent years, it was discovered that the comprehensiveness of the skin's acidic protective membrane as well as the skin's defense function features a close relationship.

Sixth Element Happy Soap

SIXTH ELEMENT TECHNOLOGY

Quantum Technology, Carbon reduction, automotive power technology experts

Copyright 1996 - 2021 Sixth-Element Southeast Asia Group ( Wynherm E&T ). or its subsidiaries. All Rights Reserved.
Sixth Element Taiwan (Branch)
20 Ang Mo Kio Industrial Park 2A , #04-31,AMK TECHLINK, Singapore 567761.
Mon to Sat 9.00am - 6.00pm, Sunday & Public Holidays Closed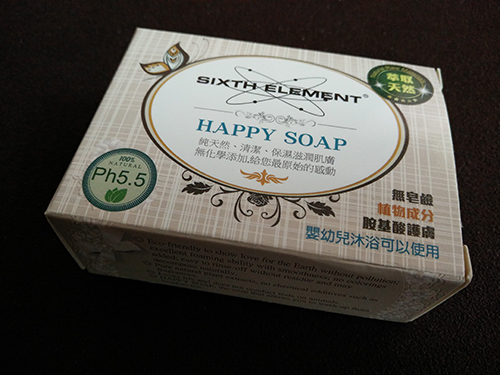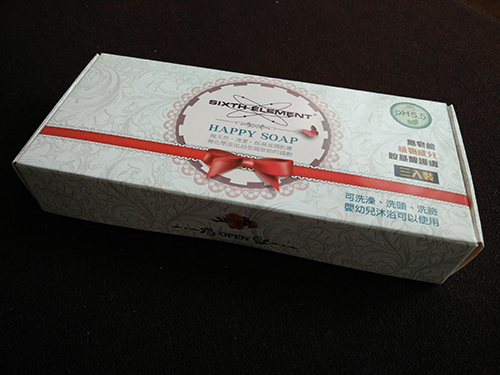 Sixth Element Happy Soap
in stock