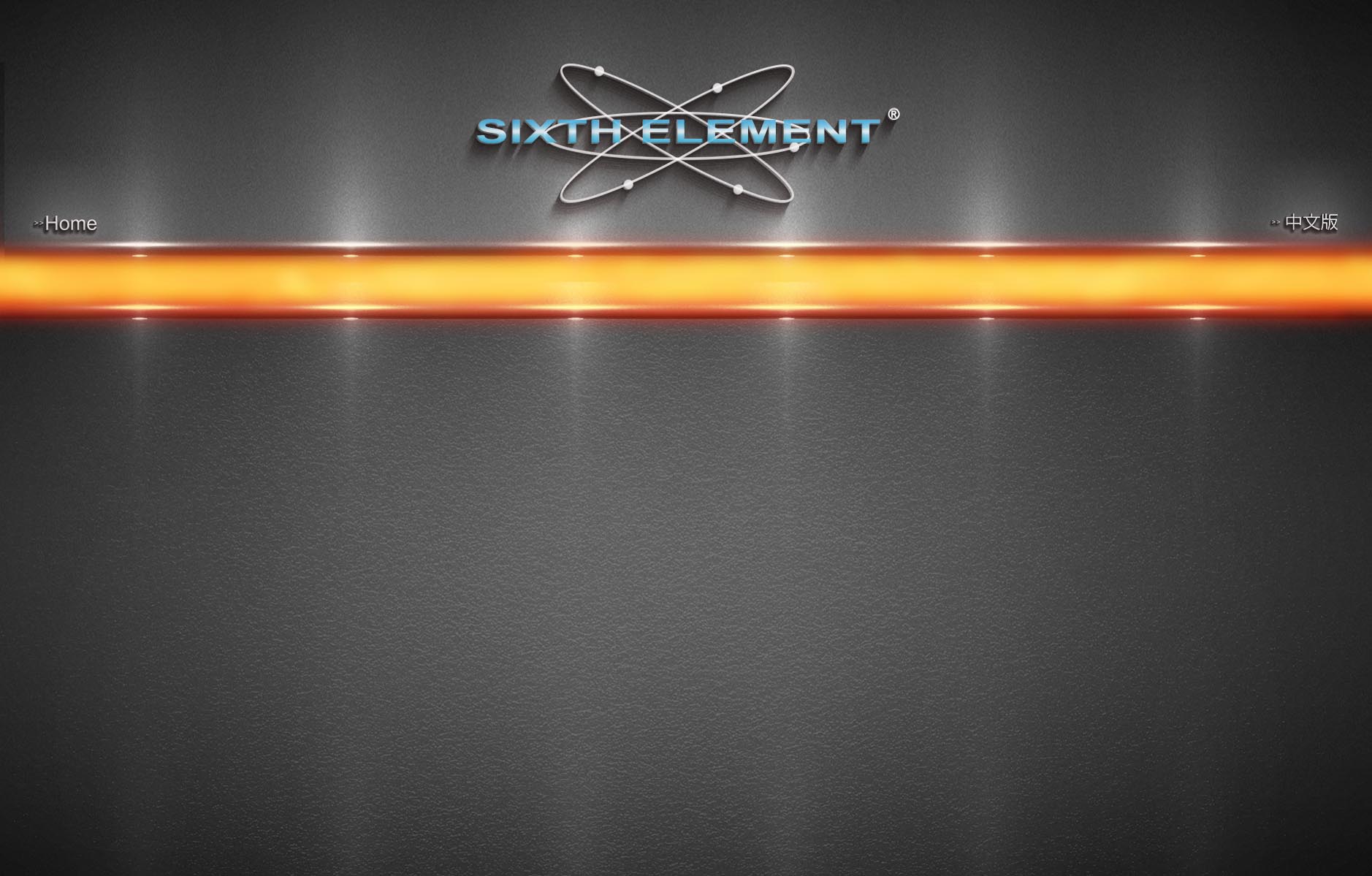 A simple DIY can achieve a better operation efficiency!
Test Reports

Sixth Element products had under various performance tests. It clearly demonstrated improved torque output, better fuel consumption efficiency and increase of engine power. The ignition system is more stable and quicker response when accelerating. The brightness of headlight also increased. The test report as follow:
Sixth Element products are truly magical. It can improve your vehicle fuel consumption, increase your vehicle's engine performance and gives you better respond time. There are many Sixth Element STAGE packages to choose from to fit your driving needs. To get the best packages, please refer to our road test report.

PowerBar K1 performance test
K-Power product performance test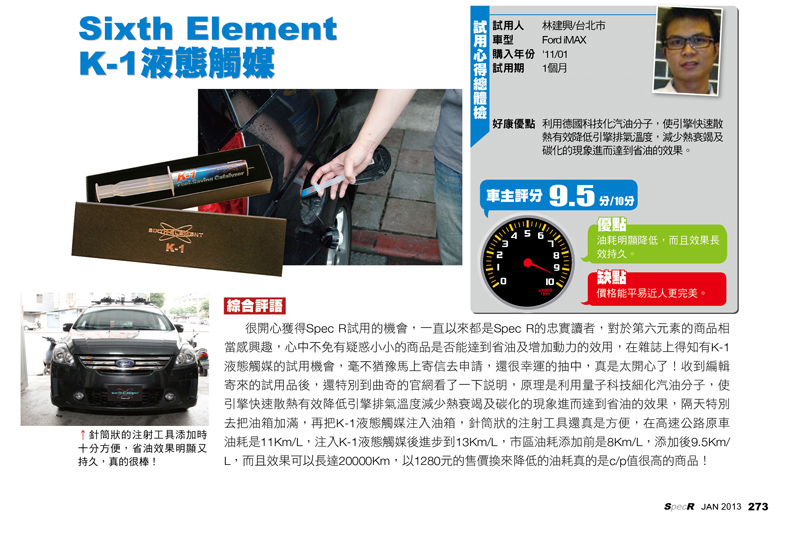 PowerBar V1s performance test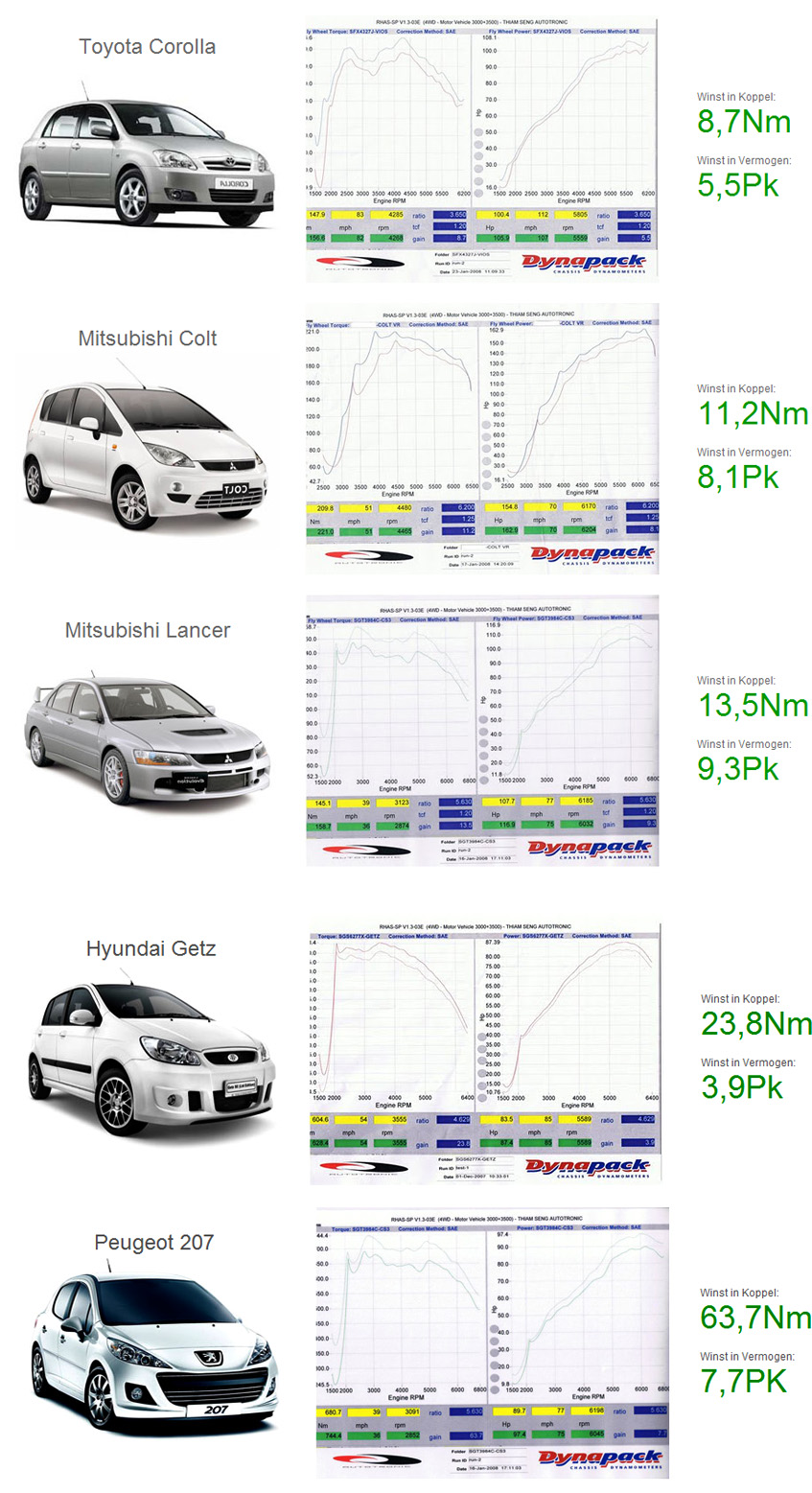 PowerChip performance test

The engine horsepower comparison chart, after the installation of Sixth Element PowerChip
SIXTH ELEMENT TECHNOLOGY

Quantum Technology, Carbon reduction, automotive power technology experts

Copyright 1996 - 2021 Sixth-Element Southeast Asia Group ( Wynherm E&T ). or its subsidiaries. All Rights Reserved.
Sixth Element Taiwan (Branch)
20 Ang Mo Kio Industrial Park 2A , #04-31,AMK TECHLINK, Singapore 567761.
Mon to Sat 9.00am - 6.00pm, Sunday & Public Holidays Closed